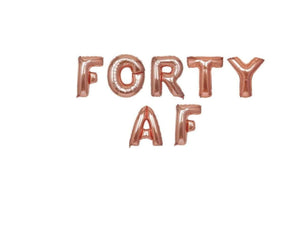 Celebrate the big 40 with a dazzling display of 40th birthday balloons! Perfect for any special occasion, this exquisite set of 40th birthday decorations will add the perfect touch of glamour to any party. Make their day special with this elegant selection of vibrant balloons.
 • Balloons are 16" (Approximately 13.5" inflated)
• Balloons come flat and deflated
• The balloons are meant to be hung or taped to surface (not meant to float with helium)
• Each order comes with a straw for inflating the balloons with air and string for hanging.


Instructions on how to inflate balloons:
How To Fill Foil Balloons